Anyone here try to grow things in the winter with greenhouses? I separated my banana pups in October and put them in my greenhouse to hopefully get a head start for the spring. Well, the leaves have died off one by one and I can't get any new growth. I'm keeping the greenhouse 70-80 during the day and 60 at night. I run lights from 4-8 every night for extra lighting.
When I cut pups off this past spring they resumed growing within a week. What's going on? A few even rotted in the center when I did some cutting yesterday.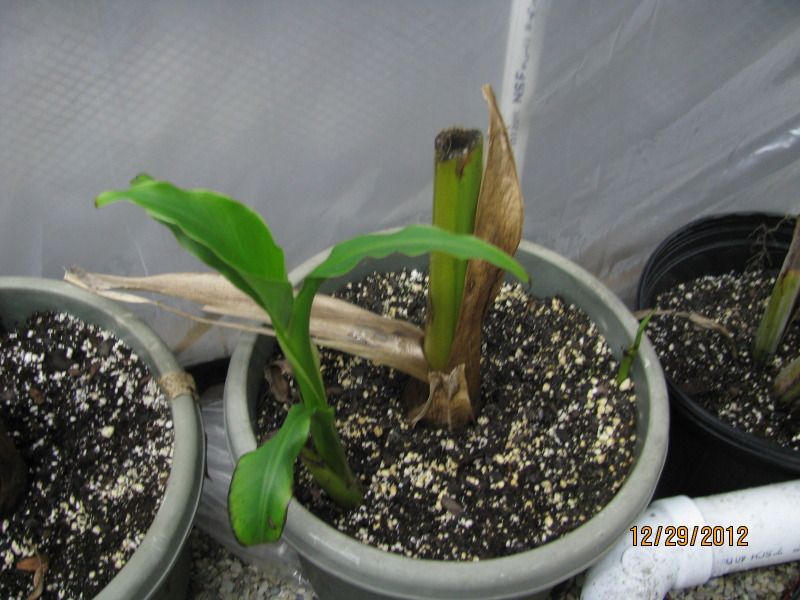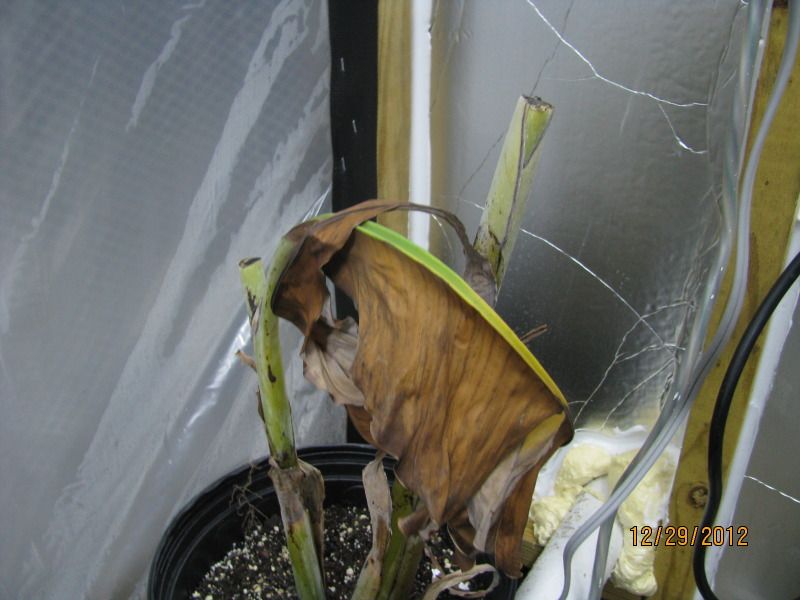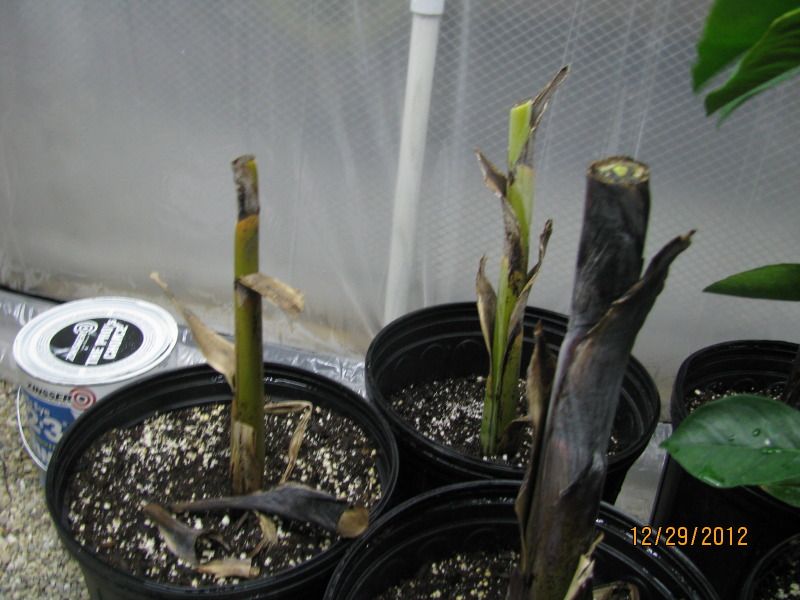 This basjoo seems to be the only one growing. Even the crotons are looking ragged and dropping leaves, though.
Current temp.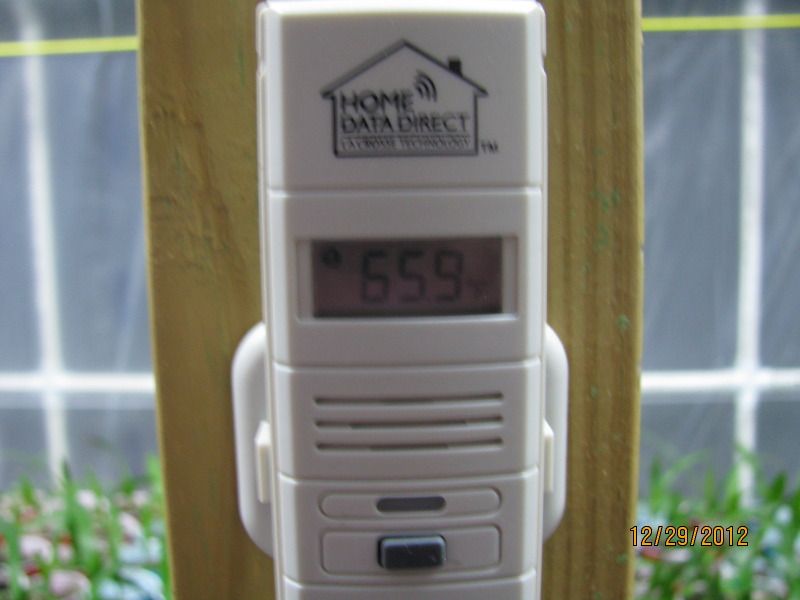 Bright lights.