An excellent place to visit all times of the year. Myra Canyon is located just outside Kelowna BC Canada.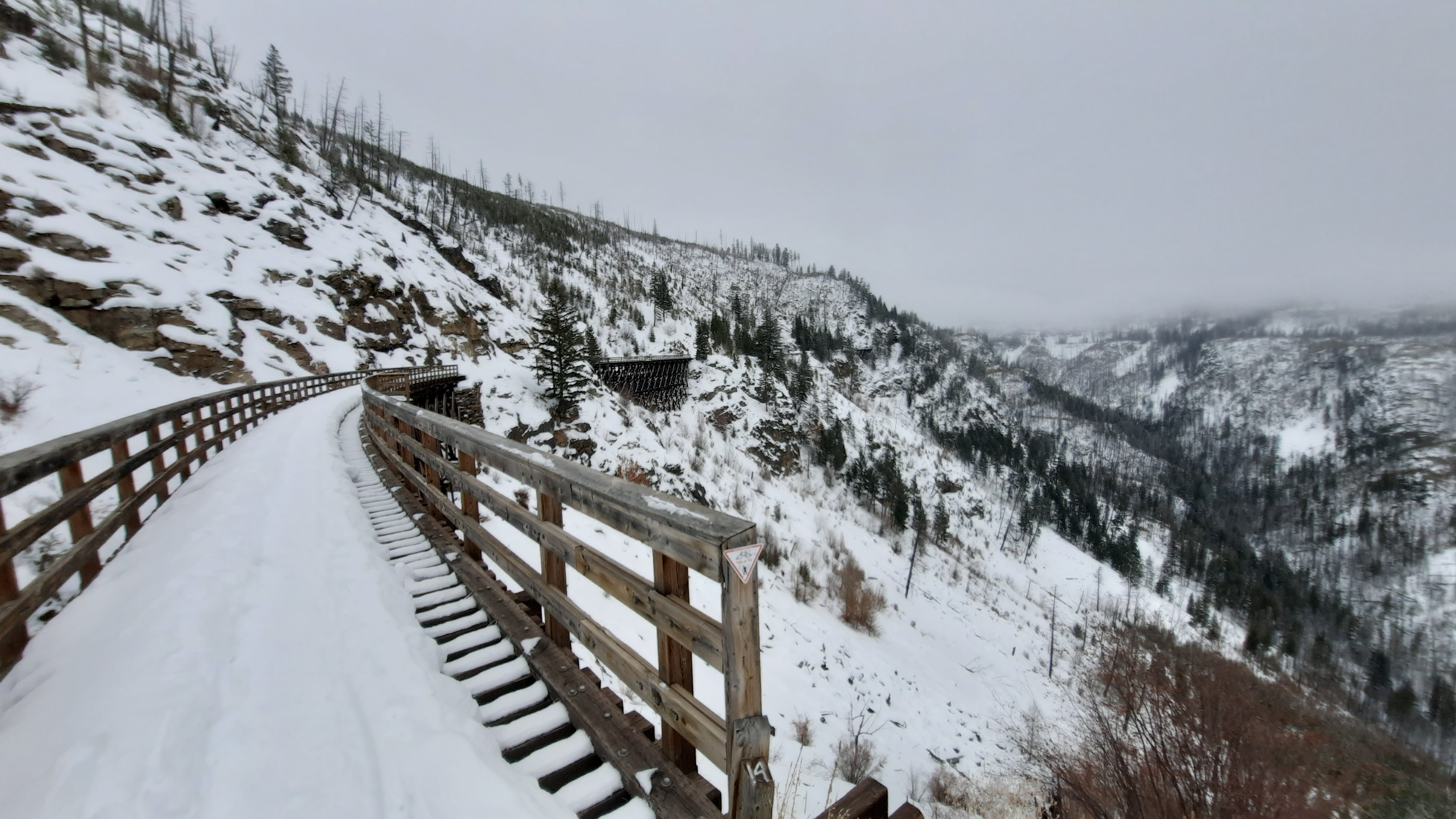 Originally built by hand at the turn of the last century. There are 2 tunnels and 18 trestle bridges.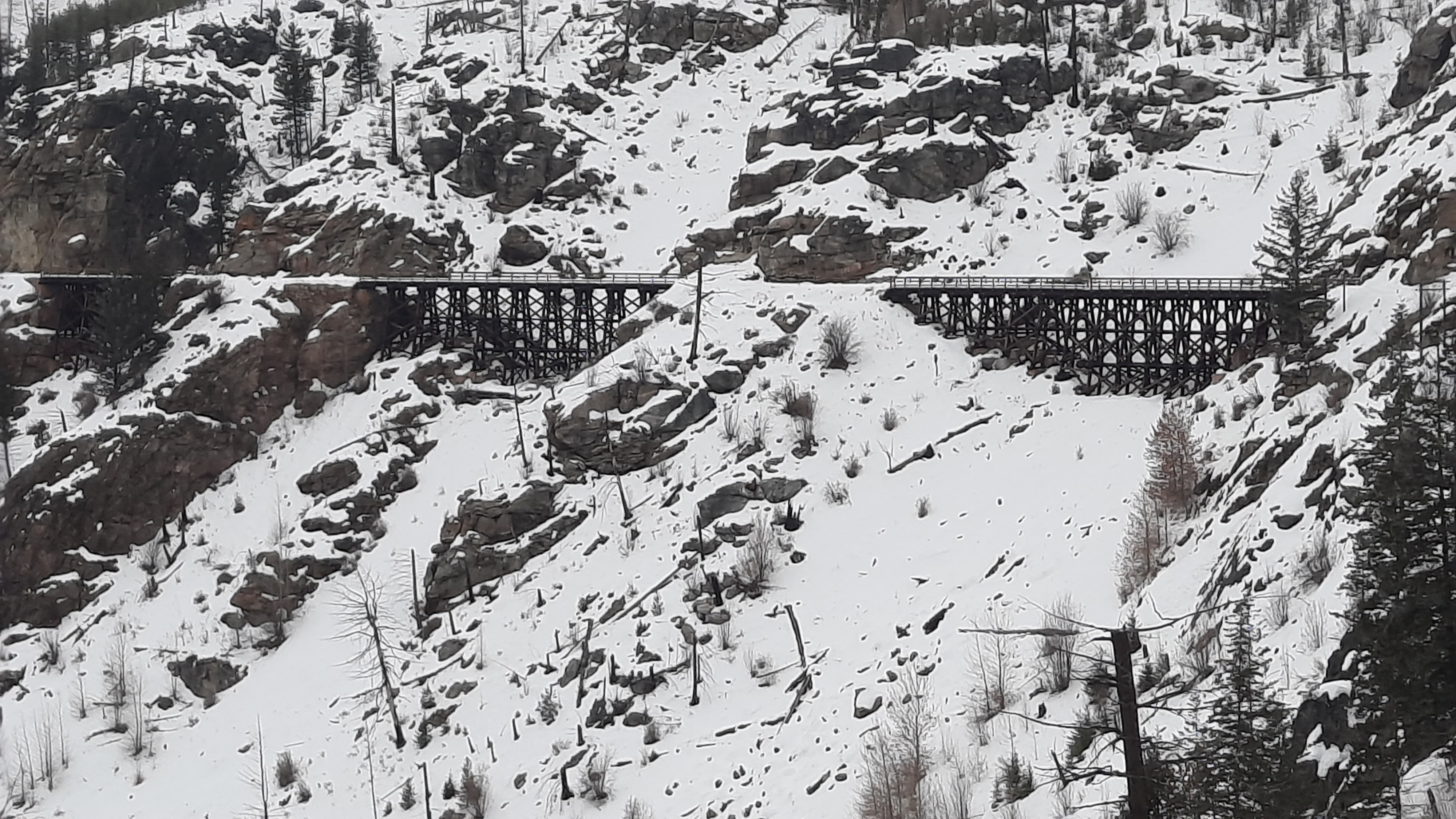 Summer time is great for bike riding and walking. Winter time can be a little challenging.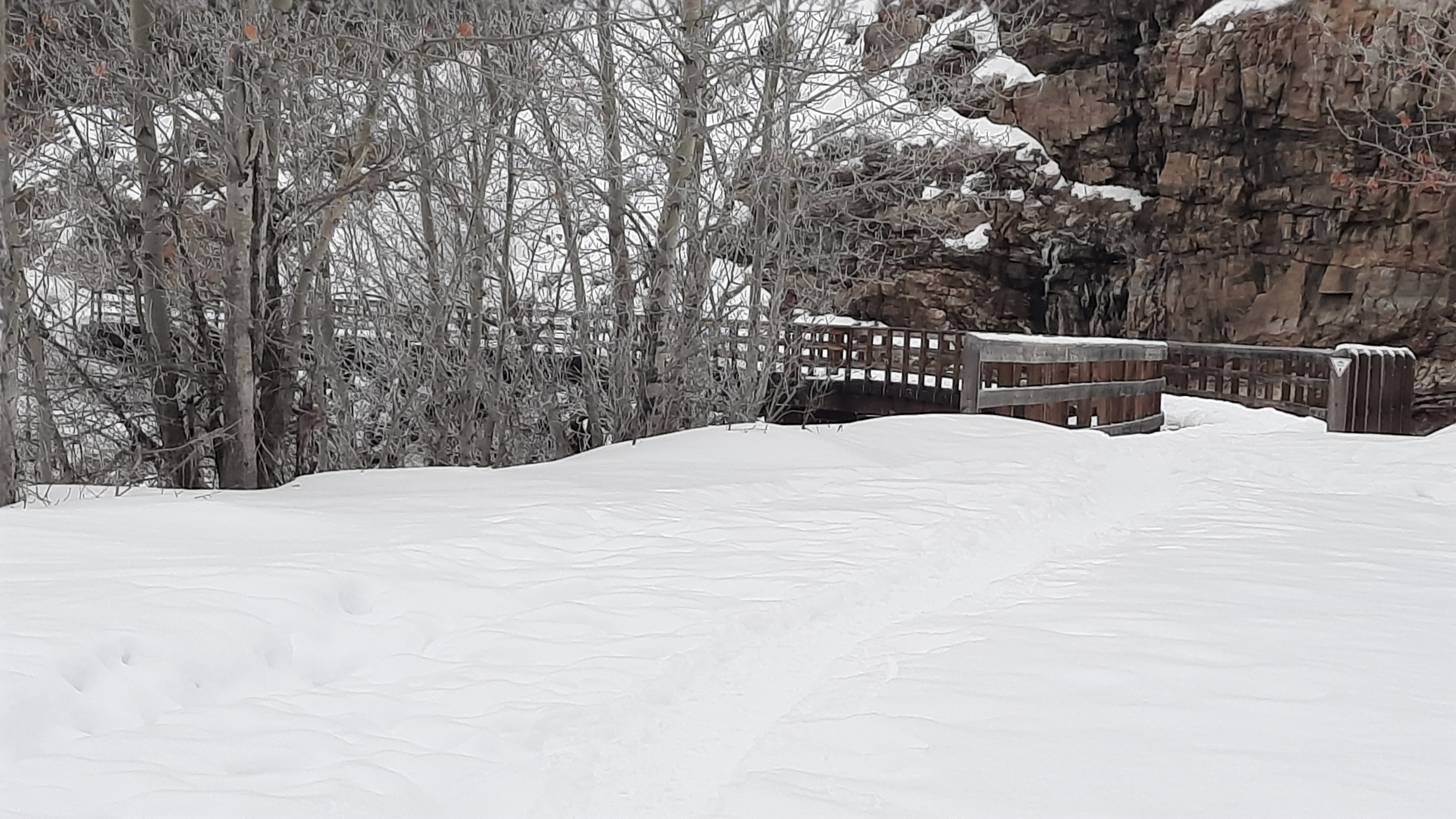 Myra Canyon hike is a 8km return trip from the Myra Station parking lot.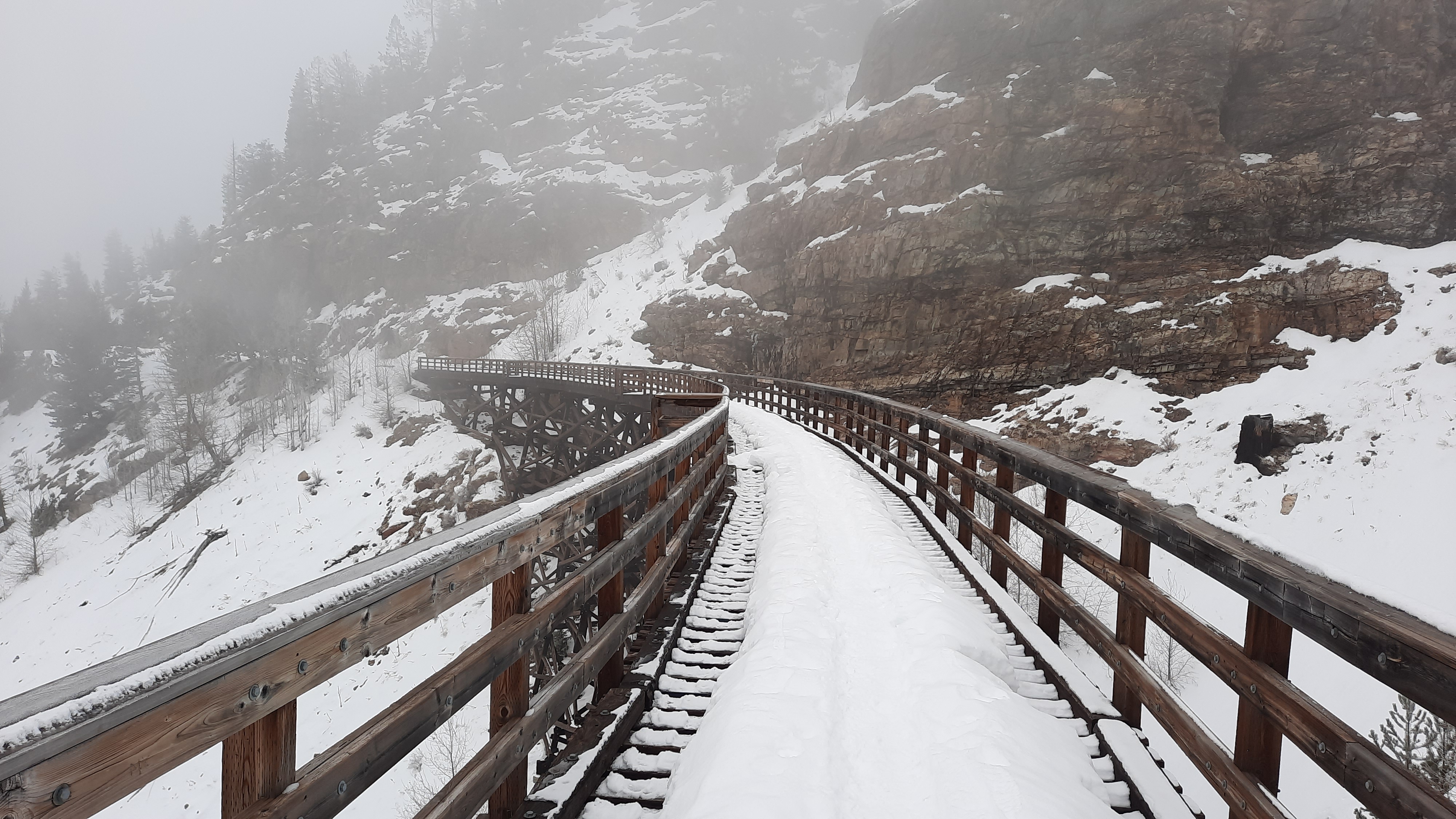 We didn't need any snow shoes on our hike but i would recommend them just in case the snow isn't packed down.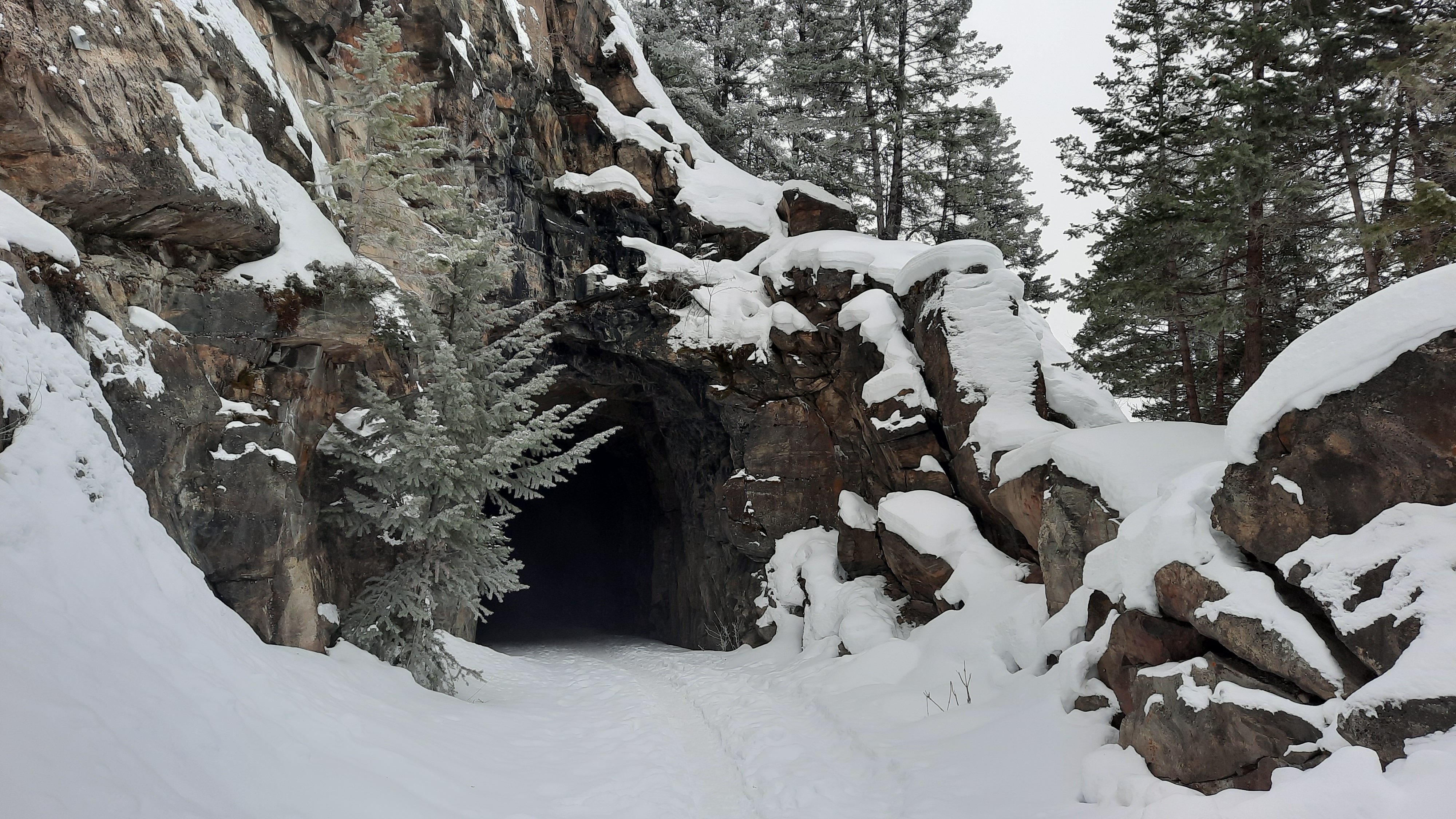 It will take around two hours return trip to walk the trail in good weather.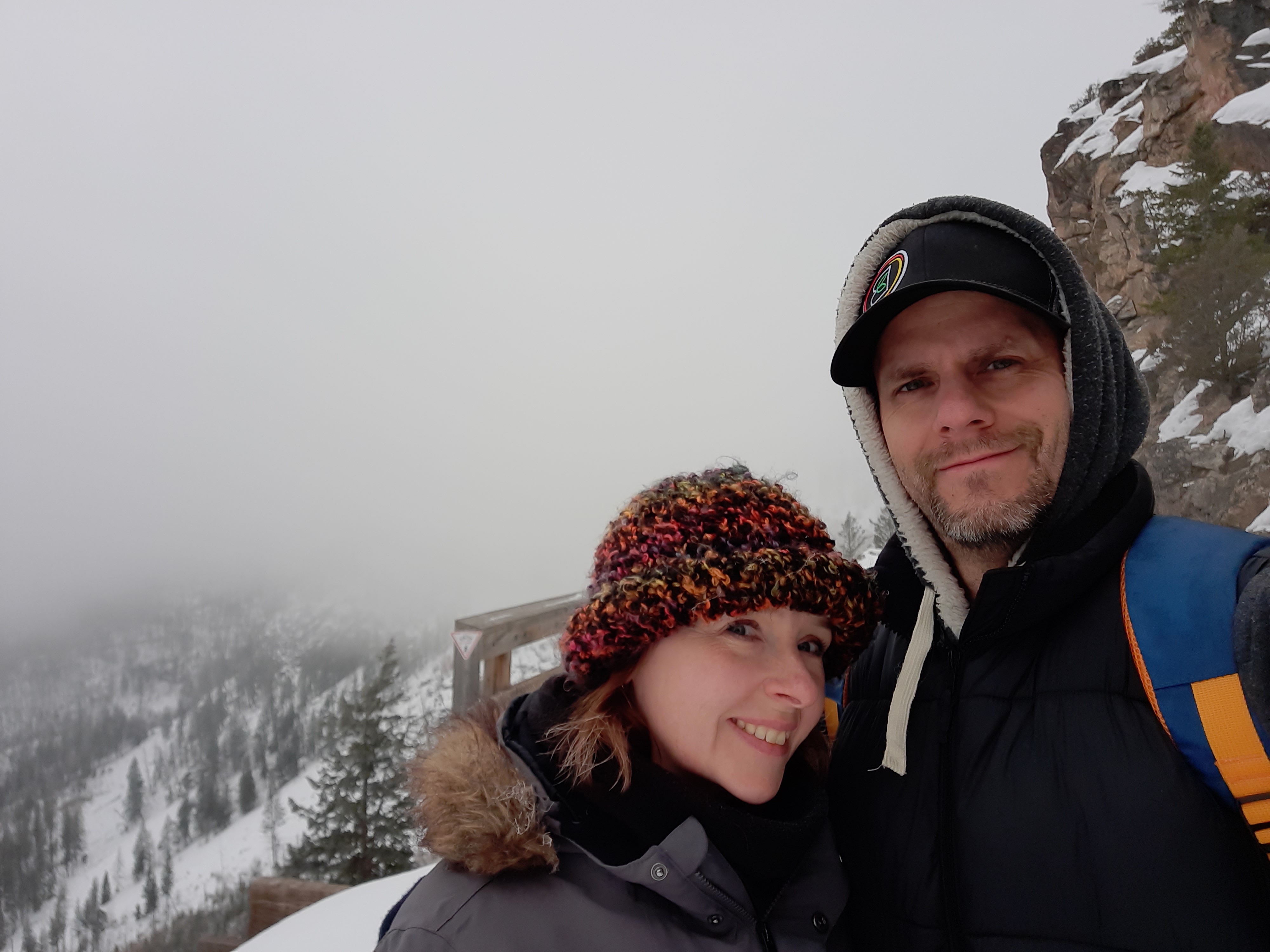 Overall a great day hike for the winter weather and amount of snow.