I am getting ready to protect my outdoor inground palms in the next few weeks. Thought I would show you some amazing growth on several little fortuneis I planted on the north side of my house in 2009 (probably during summer months but not absolutely certain when they went in ground). I had a bunch of seeds that germinated that year and I put these in ground as sacrificial lambs just to see if I could overwinter them with no heat. They have been covered the last 3 winters with a pile of leaves maybe 18" (inches) deep with a plastic trash bag over the top to keep them dry.
No supplemental heat provided. Our lows over the last 3 years have been right around 0F, maybe 5-7 nights each winter. The growth of these palms has been unbelievable.
first pic is taken Oct 2010. There is 5 little fortuneis and 1 chinese fan palm right in the middle of the pic.
second pic, below, taken Nov 5, 2011. I am amazed at the growth from Oct 2010 to Nov 2011.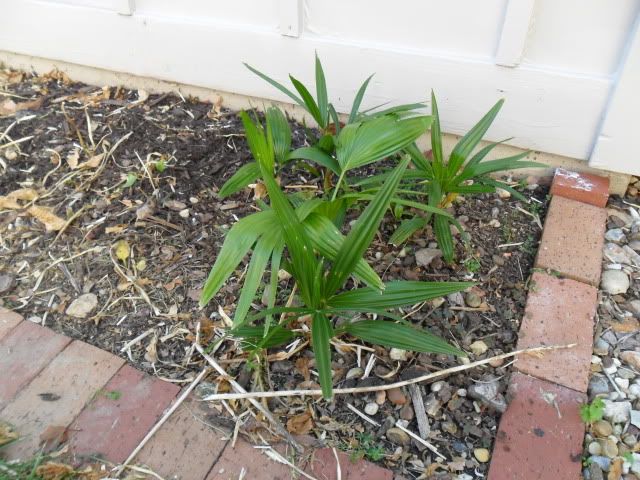 this picture was taken last weekend Nov 4,2012. If you look right in the center you can see the Chinese Fan Palm and its large frond.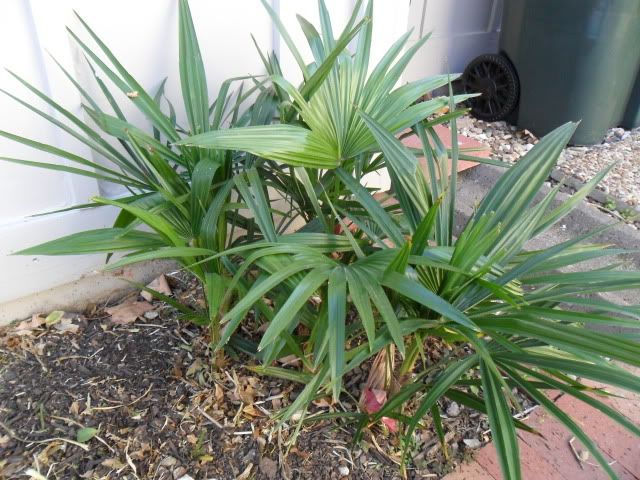 and from another angle 11/4/2012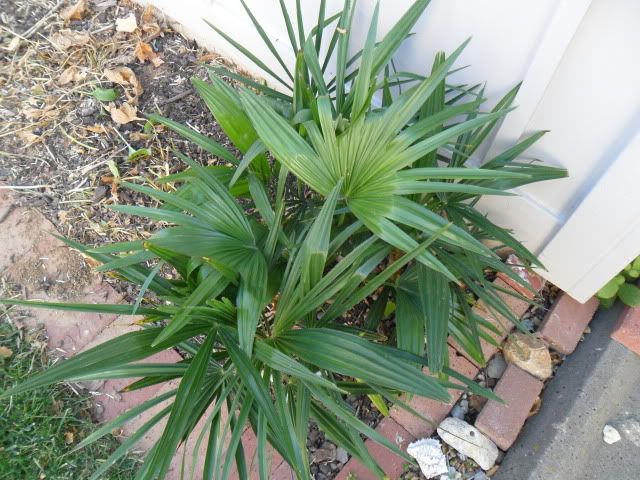 I think based on my experience, the sooner you get your cold hardy stuff in the ground the faster it grows. Of course, you have to take care of it and provide protection and heat, if needed. Again, I have used NO HEAT for these little palms and they have survived and thrived the last 3 winters. I am pretty sure I've been lucky but it's still fun to experiment.
A couple of notes.
I do have 2 T Fortuneis that I protect with enclosures and a thermo cube.
I also have another T Fortunei on the south side of my house that I protect with just an enclosure and leaves , no heat.
Good luck to everyone protecting palms this winter.